Like sausage pizza? You are not alone. Sausage pizza is one of the most popular kinds of pizza. Learn to make your own home made sausage pizza and enjoy a healthier, fresher pizza. It's a cheap, quick and easy recipe. Enjoy!
Ingredients
| | |
| --- | --- |
| | Pizza Dough |
| | Crushed or diced Tomatoes |
| | Basil |
| | Mozzarella Cheese |
| | Salt, Pepper and Oregano |
| | Extra Virgin Olive Oil |
| | Garlic or Garlic Powder |
| | Sausage |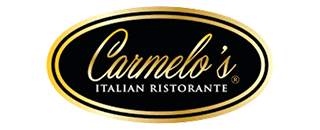 Carmelo's Italian Ristorante Authentic Italian Restaurant
Punta Gorda, FL 33950
---
Pizza To-Go: Cheese, Americana, Margherita, Prosciutto & Gorgonzola, Siclian, Parma Pizzolo...
Pizza Dough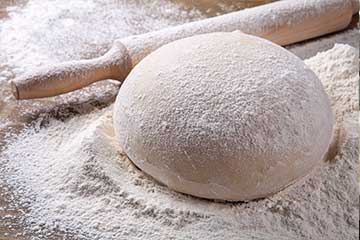 Your Sausage pizza is going to ready much faster if you can get pizza dough already made in your local supermarket. There is no shame in using store bought pizza dough. Let's face it, there not much to pizza dough. Flour, water and yeast. If you want to make your own pizza dough, you better have a bread maker or get ready for a real work out pounding away at the dough by hand. Another suggestion I would make is to get the dough from Bertucci's. Another alternative to making your own pizza dough is to get a nice loaf of round Italian bread. I like a nice hearty crusty bread. Slice it about 1/2 to 3/4 of an inch thick. Make sure you cut across the entire loaf making a large flat round ready crust.
The Cheese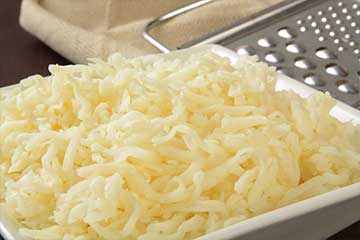 Did you know that some pizza shops don't even use real cheese? Ever notice that the cheese on some pizza's are a strange white cheese with no flavor? Forget it. Don't skimp on the cheese. In Fact, I would suggest you use a combination of 2 or 3 types of Italian cheese. Please do not use American, Swiss, cheddar or any other non Italian Cheese. Use whole milk mozzarella (forget the low moisture stuff) and mix in some Parmesan and Romano. If you can grate it yourself, even better.
The Pizza Sauce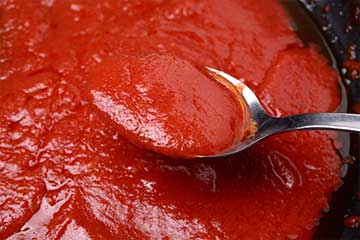 Before you think about opening a jar of pizza sauce or some store bought tomato sauce, STOP! A real Italian pizza should not have a sauce - that belongs on spaghetti. Any pizza, sausage or not tastes much better with real bits of tomatoes. Get a can of crushed tomatoes or petite diced tomatoes. Mix in 2 tablespoons of extra virgin olive oil. Add plenty of salt and oregano and some black pepper and garlic powder. Add some fresh cut basil and stir. That's it simple and delicious.
The Sausage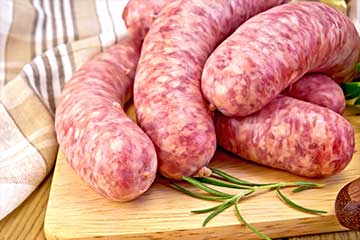 Buy some high quality Italian sausage if you can. Real Italian sausage should have fennel seeds mixed in. Some markets sell ground sausage. As the last step in making your sausage pizza, squeeze the sausage out of the casing into small bite size pieces. Spread evenly over the pizza and put as much sausage as you like. Keep in mind if you are using the bread slice for the crust, your pizza will not take long to cook, so again, make the sausage pieces small.
The Basil
I know you are thinking why does basil deserve all this detail. Well, I love basil. Fresh basil on pizza is the best. Please use only fresh basil. No, the basil in the spice rack is not the same! Buy a basil plant and enjoy it any time you make a pizza or have spaghetti. Fresh basil on a tomato salad or on a slice of real mozzarella cheese, there are may uses. Cut some fresh basil over the top of the pizza when it comes out of the oven.
Directions
Preheat oven to 425 Degrees.
Spoon pizza sauce on pizza dough or crust.
Spread cheese and add sausage.
Bake for 15 to 20 minutes.
Add fresh basil and extra cheese if want when you take the pizza out of the oven.
Let stand for 3 minutes. Slice and serve!
Here are Some Other Resources to Quality Products
Sausage Pizza Recipe | Meatball Recipe | Sicilian Toast Recipe